BOOX
Features:
1. BOOX's lightest reader, with a 6-inch screen, can be held in one hand, and can be easily put into a trouser pocket/bag;
2. The screen is only 212PPI (Poke3 is 300PPI), but it uses the newer E-Ink Carta1100, which has one layer of glass less than the previous generation, and the text display effect is fine;
3. There are two-color reading frontlights, Andriod11, open system;
JC's short comment: This BOOX Poke4 Lite is very clearly positioned, it is an open system entry choice, basically has what is needed, and deletes what is not needed, in exchange for a cheap price, for users to experience BOOX's system and functions with the lowest budget.
Regular price
£139.99 GBP
Regular price
Sale price
£139.99 GBP
Unit price
per
Sale
Sold out
Share
View full details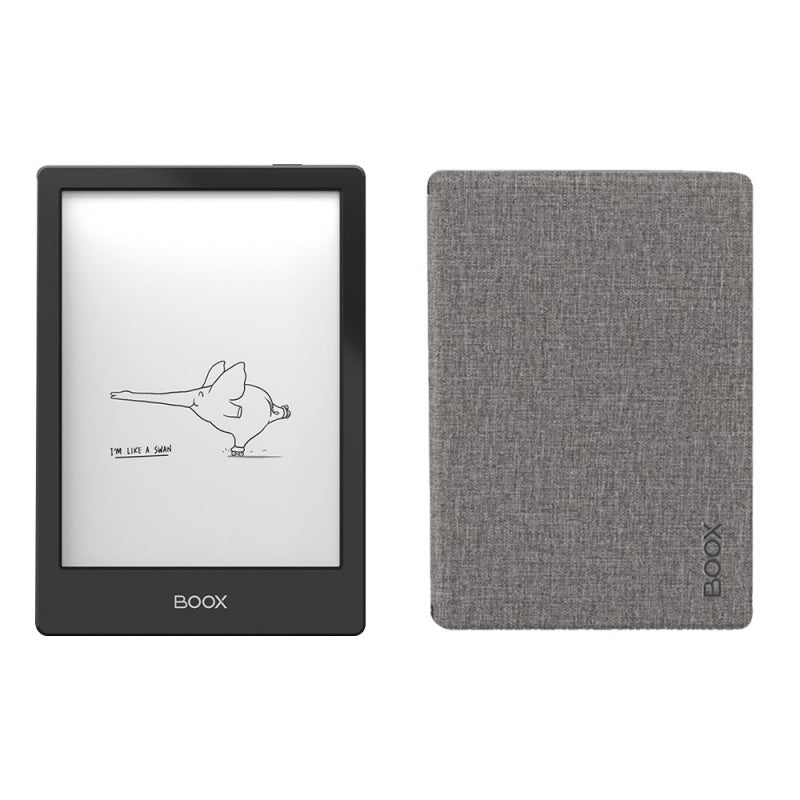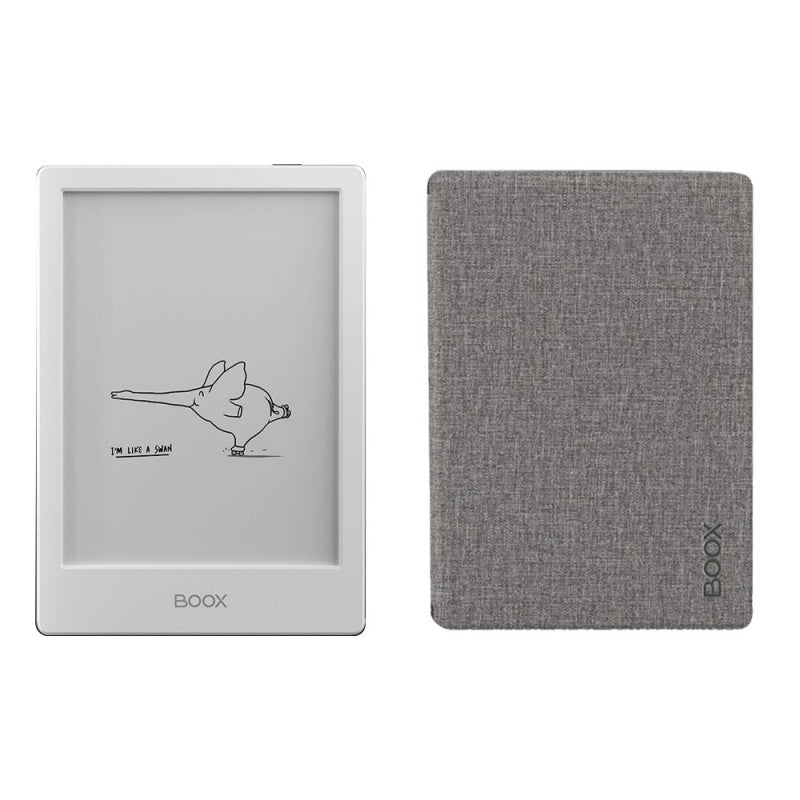 Collapsible content
Product Description

BOOX Poke4 Lite Watch the world with you

2022 new upgraded version: BOOX Poke4 Lite 6-inch e-reader, perfectly inheriting the high performance of BOOX e-reader, with more complete equipment and performance. Small and portable, the back shell adopts a slightly curved design, which is more comfortable to hold with one hand.

BOOX Poke4 Lite 6-inch e-reader is like your e-bookcase, with an open Android 11 system, it can load books across platforms, making reading a part of your life! Kobo, HyRead, Book.com.tw, Readmoo, National Library, Hami, Pubu and other e-book applications, BOOX E-Reader can easily load the software you want through Google Play.

product style

read more comfortably

Equipped with an E Ink electronic ink screen, the front screen reading light source can adjust the color temperature according to the environment, effectively reducing the damage caused by blue light, and reducing the fatigue of using 3C devices for a long time. Even in the sun, there is no glare, making reading more comfortable.

Read as you go, read as you go

Equipped with BOOX OS 3.3 system, multi-format support for files, richer PDF typesetting styles, built-in various small utility programs and multi-language support, X high-speed refresh technology, easily integrated into your life; only 150 g light weight and 7.1 mm Light and thin, it can be used easily even in various occasions: travel, meeting, study, etc., left or right hand, no matter which hand it is, it can be easily operated with one hand.

Connect your infinite possibilities

High specifications are equipped with 2.0 GHz quad-core processor, 2GB RAM and 16GB ROM, responsive and smooth; equipped with Bluetooth 5.0 device, easy to match with peripheral devices, not only can read books, but also listen to books with Bluetooth headsets, voice input improves work efficiency and creates Your possibilities are endless. WiFi 5GHz ultra-fast transmission, network connection and file transfer, get rid of annoying transmission lines, and create your wireless life. Built-in high-efficiency multi-function connection Type-C port, 1500 mAh battery can be fully charged quickly and continuously. Equipped with an OTG expansion device, the maximum support is 512 GB, which makes it more convenient to transfer files and exchange data.

6 reasons to choose Poke4 Lite

As comfortable as a paper book, does not hurt the eyes and is not easy to fatigue

The E Ink electronic ink screen is used to effectively reduce the damage caused by blue light and reduce the fatigue of using 3C devices for a long time. Even in the sun, there is no glare, making reading more comfortable.

Open system supports various Android APPs

In-depth optimization of a variety of applications, install applications through the Google Play store or search and download from the browser to use third-party APPs.
Product Specifications

Size : 15.3 × 10.7 × 0.71 cm

Weight : about 150g

Display : 6-inch electronic ink screen

Color :

Light Feather White, Quiet Black

Resolution :

758 x 1024 (212dpi)

Front light :

32 levels of cool and warm dual color temperature

Touch :

Capacitive hand touch

Processor :

Quad Core 2.0 GHz

Memory :

2GB RAM + 16GB ROM

Operating system :

Android™ 11

Wireless transmission :

WiFi 2.4G & 5G + Bluetooth 5.0

battery :

1500 mAh rechargeable lithium polymer battery

Supported file formats :

PDF (reflowable), PPT, EPUB, TXT, DJVU, HTML, RTF, FB2, DOC, MOBI, CHM

Supported image formats :

PNG, JPG, TIFF, BMP

Supported audio formats :

WAV, MP3

Contents :

Reader x1, warranty book x1, manual x1, transmission line x1

Warranty :

One year warranty for non-artificial damage

Intimate reminder :

This product is an electronic device, please read the instruction manual carefully before use. Contains a lithium battery, please recycle or dispose of the waste product properly.
Protective Case Description

文石 BOOX Poke Cover 6" 原裝翻蓋皮套 (PC 背殼),輕鬆拆卸與安裝,為你的電子閱讀器,提供極佳的保護作用。

棉麻布紋設計,適時的搭配個人風格,讓平凡生活增添個性風味。外殼紋理,具有防護耐震又耐撞,為不小心滑落的意外增添一份保險。內裏超纖細刷毛材質,柔軟保護蓋,保護螢幕不容易刮傷,圓潤收邊防刮手,PC 背殼更量身包覆 BOOX Poke 系列 6 吋電子閱讀器,預留各功能孔位,不影響使用功能,並且具備喚醒功能(Smart Wake / Sleep),掀開上蓋立即使用。

商品規格

適用機型:BOOX Poke Pro/Poke2/Poke2/Color Poke3

外觀尺寸:15.7 x 1 x 11.1 cm

重量72 g

材質:聚脂纖維/PC 材質

內容物:保護套 x 1

產地:中國
JC's Review

Boox Poke4 Lite Detailed Evaluation──Entry-level E-Reader More Than Passed (CC English Subtitles)