BOOX
Features:
1. Compared with the previous generation, there are two more up and down physical keys on the left side of Leaf2, which greatly improves the reading experience, while the other three sides maintain a small border;
2. Added support for TF card insertion, which is convenient for users to store files;
3. This generation has black and white models, the black model is a flat screen, it will be a little heavier, about 185 grams; the white model is a non-flat screen, about 170 grams, and it is the exclusive model of the overseas version;
4. Android version upgraded to 11;
5. The screen has been upgraded, using E-Ink Carta1200;

JC's short comment: If you are looking for lightness and reading experience, but also want to enjoy the convenience of openness, Leaf2 will be a very good choice, especially for users who are new to e-readers.
Regular price
£219.99 GBP
Regular price
Sale price
£219.99 GBP
Unit price
per
Sale
Sold out
Share
View full details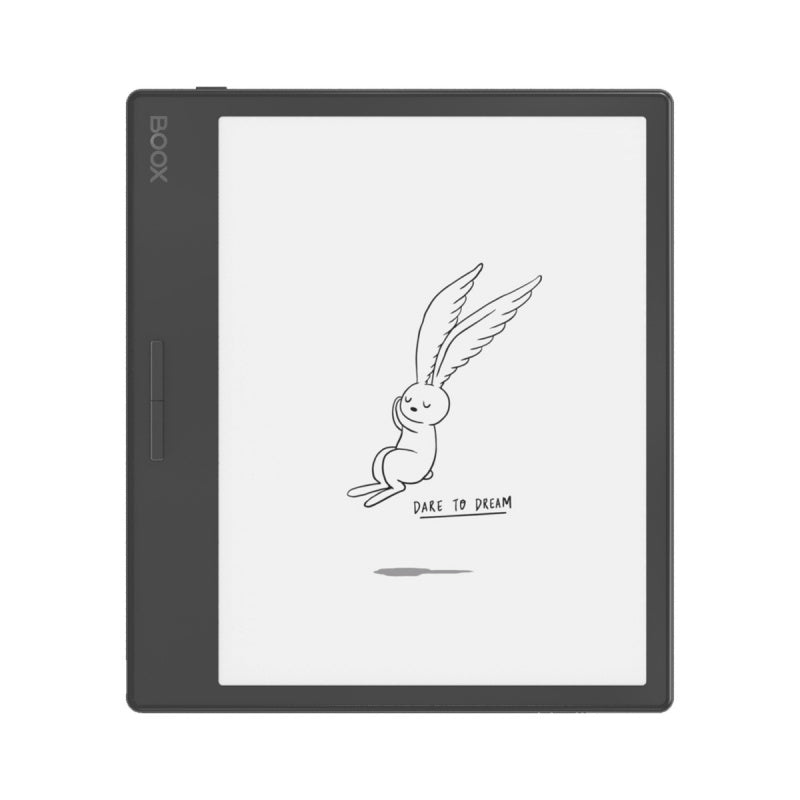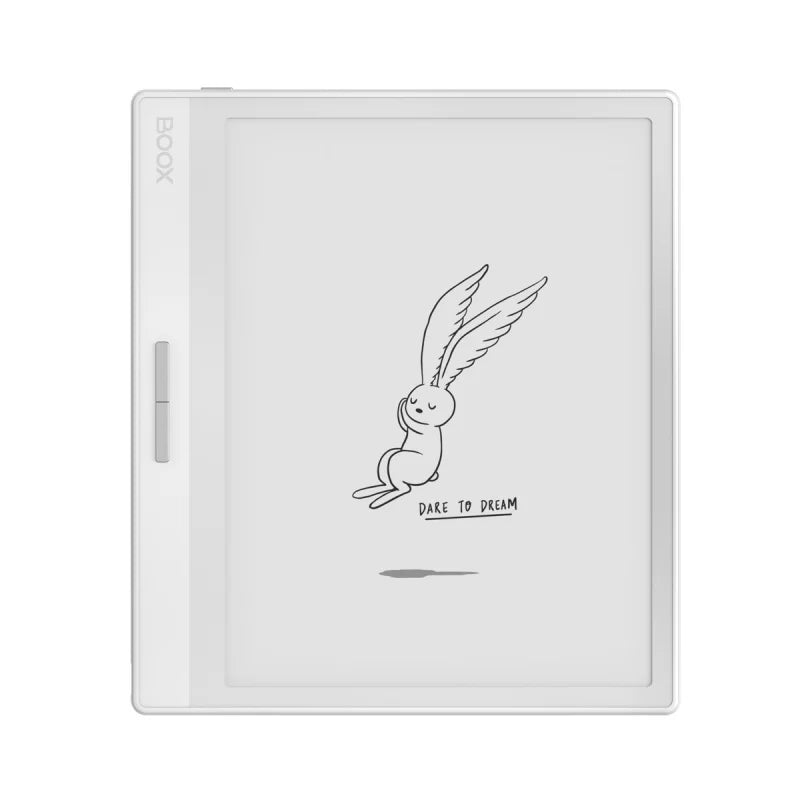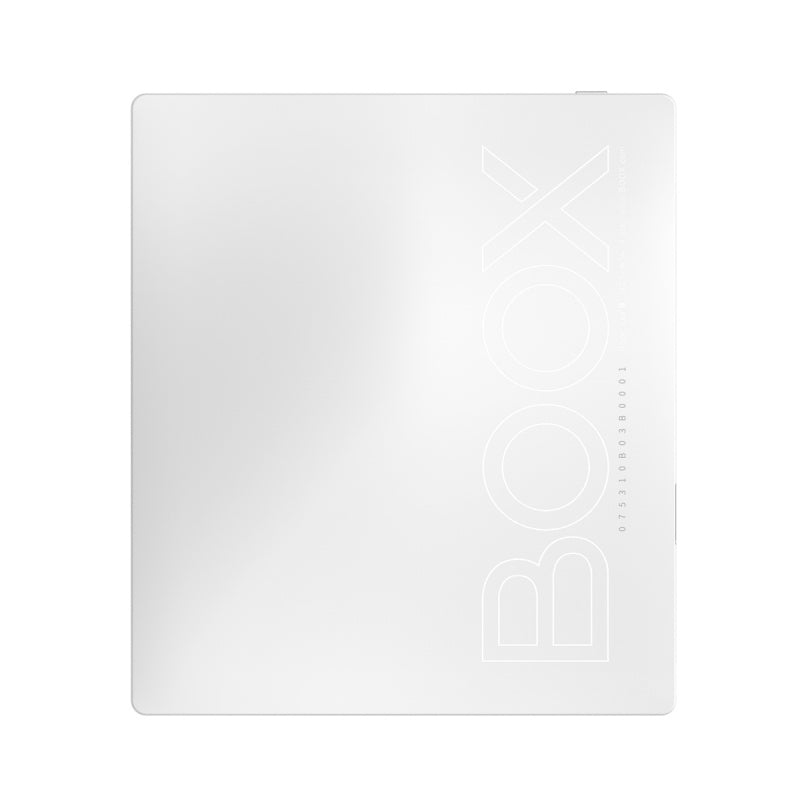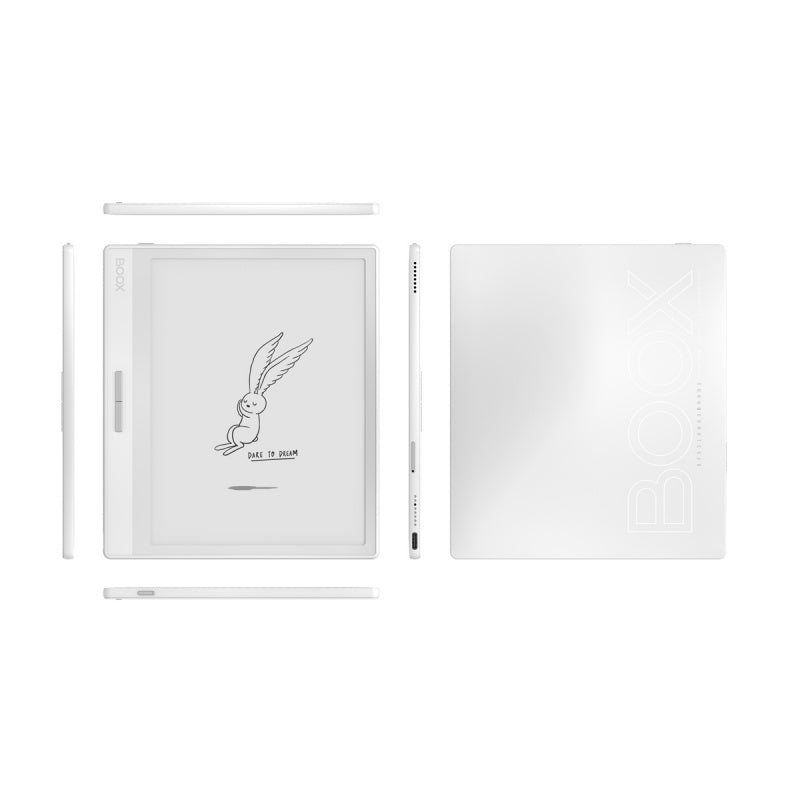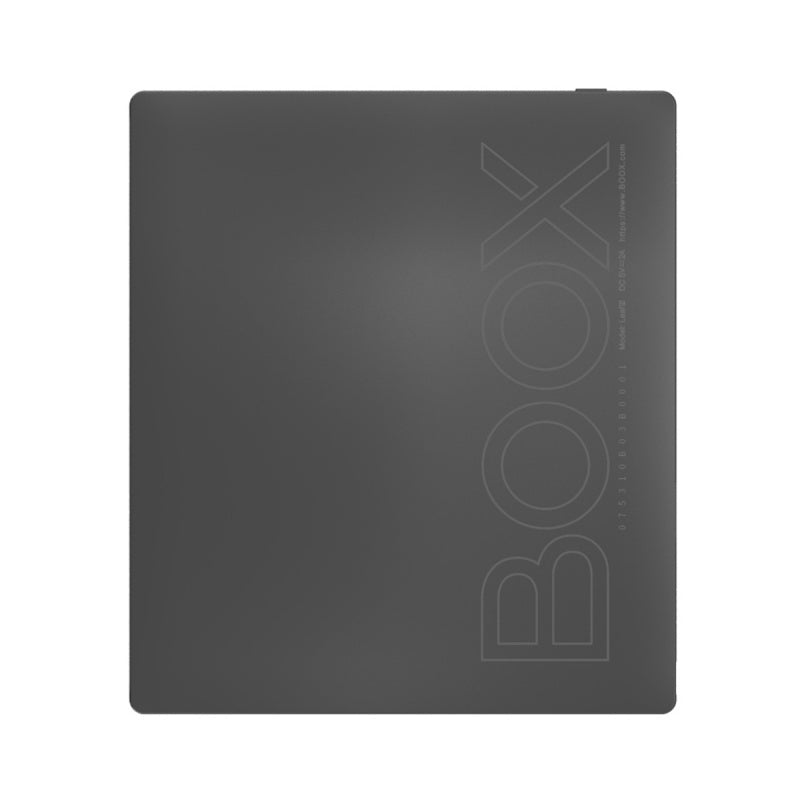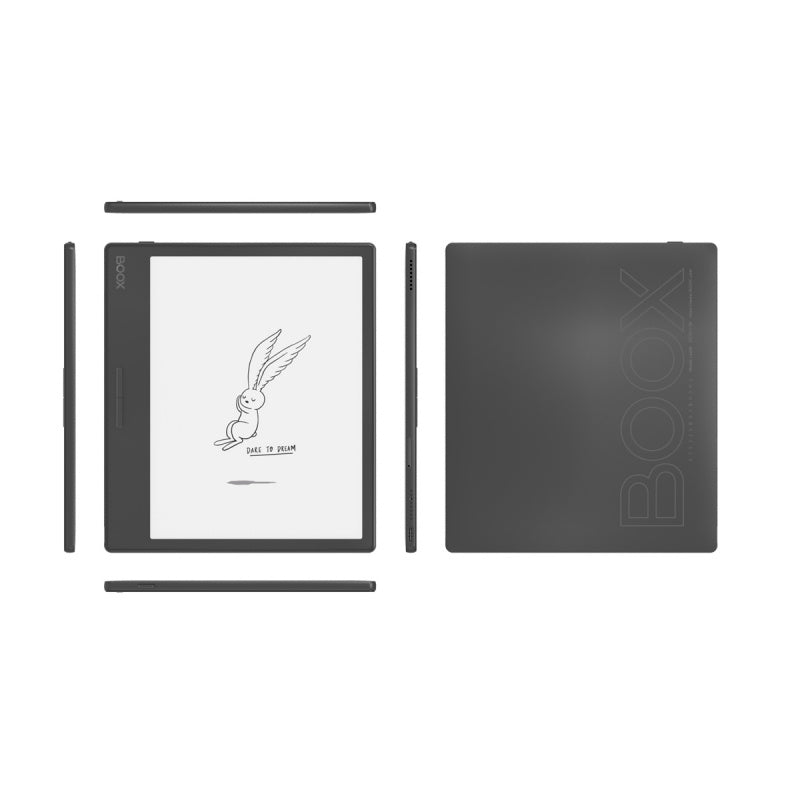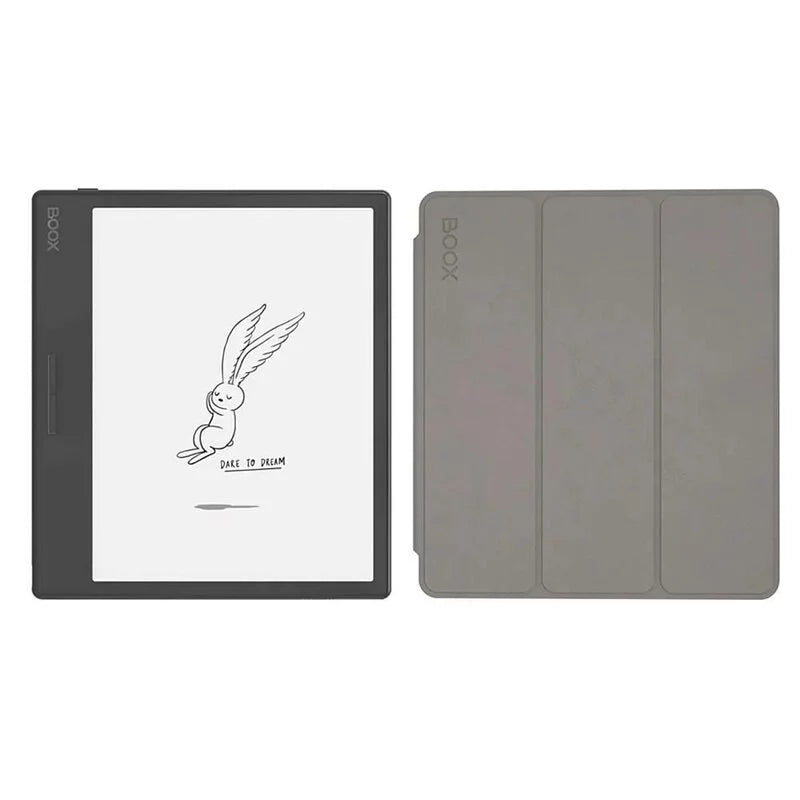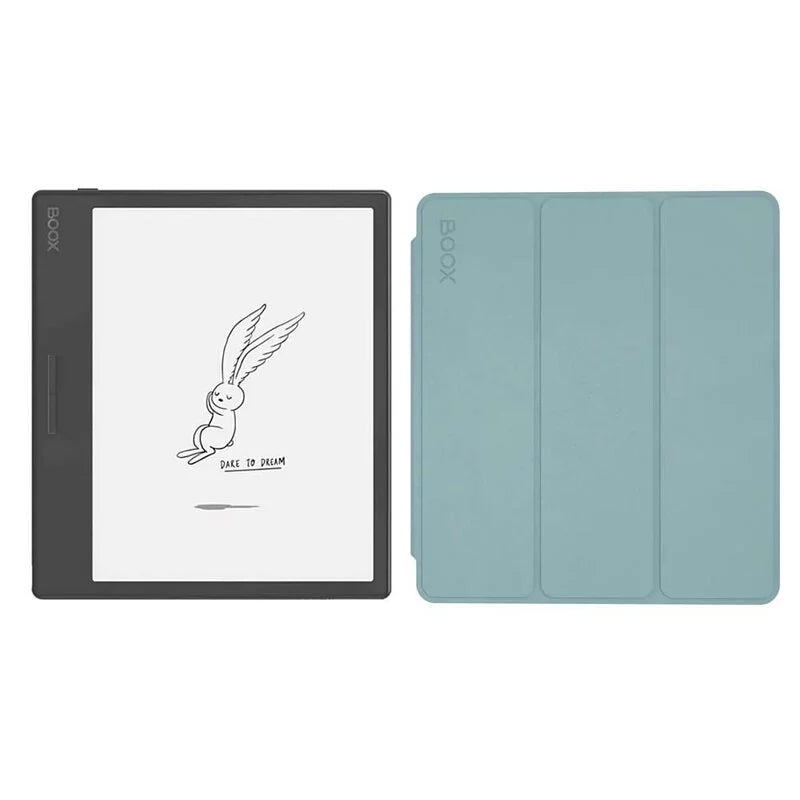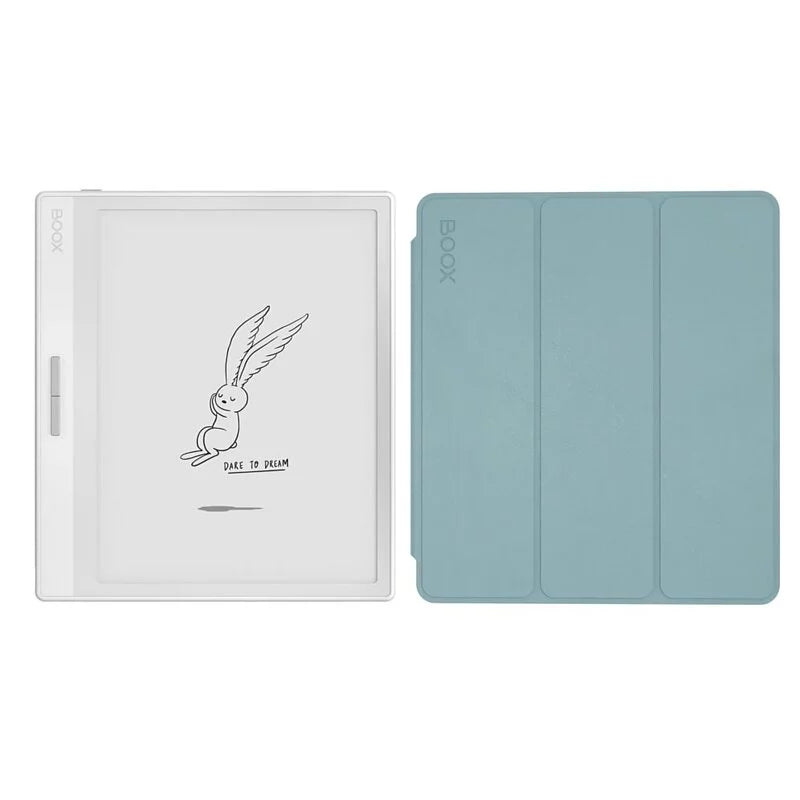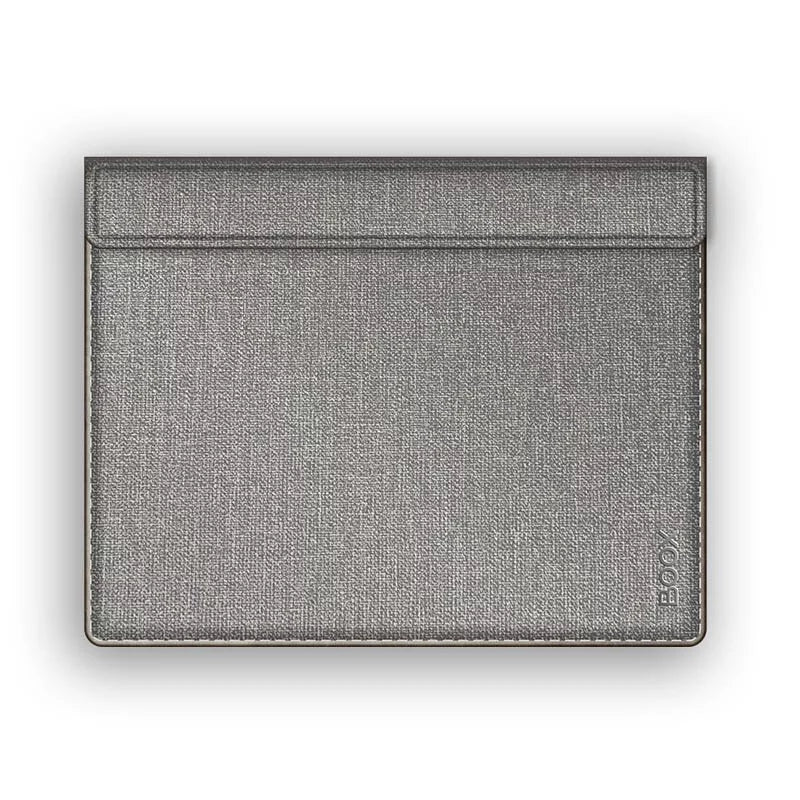 Collapsible content
Product Description

BOOX Leaf2 reads e-books on the go, born for the love of reading

2022 BOOX Leaf new upgraded version: BOOX Leaf2 7-inch e-reader perfectly replicates the high performance of BOOX reader, equipped with an upgraded E Ink Carta 1200 flat-screen high-definition electronic ink screen with a resolution of 300 PPI, and the text display is clearer. The new book-like appearance design, the hand-held grip area combined with the triple-width tailor-made design, the screen-to-body ratio is as high as 75.5%, and the body weighs only 180 g. For the first time, a physical page-turning button is added, and it is easy to operate with one hand, no matter which hand it is. Easy to operate.

Open Android 11 system, supporting more APP applications

With the Google Play Store, you can install a variety of Android applications, note, read, and listen to books you want, and it fully exerts powerful task processing functions. It adopts the open Android 11 system, supports more APP applications, and can load and retrieve books across platforms. Install a variety of dictionaries, support multiple languages, support custom installation, full-text translation, sentence annotations, instant translation, and fast presentation. It is a good helper for your study!

BOOX Leaf2 7-inch e-reader is equipped with the new technology E Ink Carta 1200 flat high-definition electronic ink, the new contrast ratio is increased by 15%, the clarity of 300 PPI retina level, and the text and picture content are more delicate. The front screen reading light source can adjust the color temperature according to the environment, effectively reducing the damage caused by blue light, and reducing the fatigue of using 3C devices for a long time. Even in the sun, there is no glare, making reading more comfortable.

Extremely thin and light, easy to carry

BOOX newly upgraded Neo Reader 3.3, supports multi-format files, PDF can also be easily read, built-in various small utility programs and supports multiple languages, install books, comics, audiobooks and other APPs at will, and easily integrate into your life; only It weighs 180g, is portable and 6 mm thin, and can be used in various occasions: travel, meeting, study, exhibition, sketch, etc., built-in G-Sensor gravity auto-rotation, which can automatically detect the e-reader Horizontal conversion, convenient for left and right hand use.

Connect your infinite possibilities

The latest high-efficiency specifications are equipped with 2.0 GHz octa-core CPU, 2GB RAM and 32GB ROM, responsive and smooth; equipped with Bluetooth device, easy to match peripheral devices; BOOX Leaf2 7-inch e-reader, built-in microphone and amplifier, not only for reading , you can also listen to books and voice input to improve work efficiency and create your infinite possibilities.

The new technology WiFi 5GHz speed transmission, network connection and file transmission, get rid of annoying transmission lines, and create your wireless life. Built-in high-efficiency multi-function connection Type-C port, 2000 mAh battery can be charged quickly and continuously, equipped with OTG expansion device and microSD (TF) memory card expansion, the maximum support is 512G, and it is more convenient to transfer files and exchange data.
Product Specifications

Model: Leaf2
Size: 155.6 x 136.6 x 6mm
Weight: about 185 g in classic white, about 170 g in midnight black
Color: (non-flat-classic white), (flat-midnight black)
Display: 7-inch E Ink Carta 1200 HD electronic ink screen
Resolution: 1680 x 1264 (300 ppi)
Front light: 32 levels of cool and warm dual color temperature
Touch: capacitive (hand touch)
Processor: Quad Core 2.0 GHz
Memory: 2 GB RAM + 32 GB ROM
Operating system: Android 11
Wireless transmission: Wi-Fi (2.4 5GHz 5GHz), Bluetooth
Port: Type - C (support OTG)
Battery: 2000mAh rechargeable lithium polymer battery
Memory expansion: OTG (maximum support 512 GB), micro SD (TF) memory card expansion (maximum support 512 GB)
Supported file formats: pdf (up to 2 GB), djvu, cbr, cbz ,azw3, doc, docx, epub, fb2, html, mobi, rtf, txt, chm, zip
Supported image formats: bmp, png, jpg, jpeg ,bmp, tif
Supported audio formats: WAV, MP3
Contents: Reader x 1, Warranty Book x1, Manual x1, Transmission Line x1, Card Picking Needle x1
made in China
Warranty One year warranty for non-artificial damage
Intimate reminder: This product is an electronic device, please read the instruction manual carefully before use. Contains a lithium battery, please recycle or dispose of the waste product properly.
Protective Case Description

Physical display and introduction of protective cases (01:12 - 04:52)

JC's Review

Aragonite Boox Leaf2 Unpacking, Appearance Introduction and Specification Analysis──The overall gain outweighs the loss. Is the knife technique accurate? (CC English Subtitles)